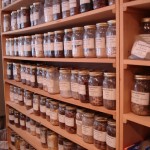 the practice is located at:
White Pine Healing Arts
86 Henry Street 
Amherst, MA 01341
Phone: 413-230-4400
My Chinese medical services include acupuncture, Chinese Herbs, moxabustion, dietary therapy, gwa sha and cupping. Other services include pregnancy preparation and birth counseling.
I believe virtually all conditions can be treated with Chinese medicine, click HERE for a list of 'conditions' I commonly treat.
Sessions include a consultation, acupuncture, and herbal assessment if applicable. Herbs are priced separately. There is no cost incentive for me to prescribe herbs, all cost goes to buying the herbs themselves and maintaining the pharmacy.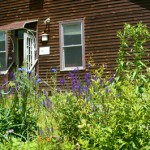 My practice is located at White Pine Healing Arts in Amherst, Massachusetts. Sharon Weizenbaum's beautiful space offers a full service pharmacy with bulk and powdered herbs and three beautiful treatment rooms. It is a convenient location, close to UMass and town, with the feeling of being in the middle of the woods when you are in the treatment room! For directions, click HERE