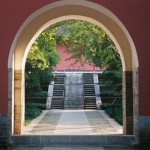 "Over the years, I've had the opportunity to work with many "very good" acupuncturists.  But Jennifer is truly in a class by herself.  The combination of a brilliant mind, deeply compassionate heart and an ability to listen with all her senses, make Jennifer a truly great and gifted healer who gets results!  I know you will be helped greatly by Jennifer, as I have been myself."
                                                                                                                         -Deb N.
"I learned of Jennifer's work through a friend who described her as "the real deal."  When I met with Jennifer, I found that this was absolutely true. Jennifer is a truly gifted healer;   She clearly knows the medicine she is working with and is able to translate it so that it is accessible and meaningful. Jennifer helped me get pregnant, have a healthy pregnancy, and heal from labor. I trusted her from the start.  She had a way of holding a steady faith in the process while also acknowledging the tender, vulnerability of it.  I consider her to be responsible, in part, for me now having the gift of my son, and for that, I will always be grateful.  Jennifer works in a very responsive and collaborative way; she worked with both my body and spirit with gentleness, wisdom, warmth, and humor while holding deep honor andrespect for me and my path.  I feel very lucky to have worked with her. "
                                                                                                    -Joanna L.
"In my 4 1/2 years of being a patient of Jennifer Tongren's, I have presented her with a wide variety of symptoms and concerns, all of which she has dealt with effectively.  Her deep knowledge of Chinese Medicine inspires confidence.  Her intuitive sensitivity and gentleness make the sessions with her relaxing and rejuvenating.  I find Jennifer's whole energy and approach to be loving, healing, and a great blessing to anyone lucky enough to be under her care."
                                                                                                     -Toby M.